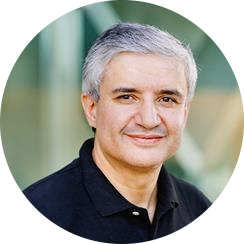 Prof. Mohamed-Slim Alouini

Fellow of IEEE, OSA, AAS, EASA, AE,TWAS
King Abdullah University of Science and Technology, Saudi Arabia
Mohamed-Slim Alouini (Fellow of IEEE and Optica) was born in Tunis, Tunisia. He received the Ph.D. degree in Electrical Engineering from the California Institute of Technology (Caltech), Pasadena, CA, USA, in 1998. He served as a faculty member at the University of Minnesota, Minneapolis, MN, USA, then in the Texas A&M University at Qatar, Education City, Doha, Qatar before joining King Abdullah University of Science and Technology (KAUST), Thuwal, Makkah Province, Saudi Arabia as a Professor of Electrical Engineering in 2009. His current research interests include modelling, design, and performance analysis of wireless communication systems.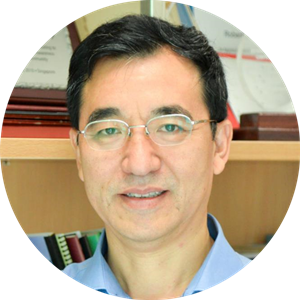 Prof. Robert Deng

Fellow of IEEE, Fellow of Academy of Engineering Singapore
Singapore Management University, Singapore
Robert Deng is AXA Chair Professor of Cybersecurity, Director of the Secure Mobile Centre, and Deputy Dean for Faculty & Research, School of Computing and Information Systems, Singapore Management University (SMU). His research interests are in the areas of data security and privacy, network security, and applied cryptography.  He received the Outstanding University Researcher Award from National University of Singapore, Lee Kuan Yew Fellowship for Research Excellence from SMU, and Asia-Pacific Information Security Leadership Achievements Community Service Star from International Information Systems Security Certification Consortium. He serves/served on the editorial boards of ACM Transactions on Privacy and Security, IEEE Security & Privacy, IEEE Transactions on Dependable and Secure Computing, IEEE Transactions on Information Forensics and Security, Journal of Computer Science and Technology, and Steering Committee Chair of the ACM Asia Conference on Computer and Communications Security. He is a Fellow of IEEE and Fellow of Academy of Engineering Singapore.